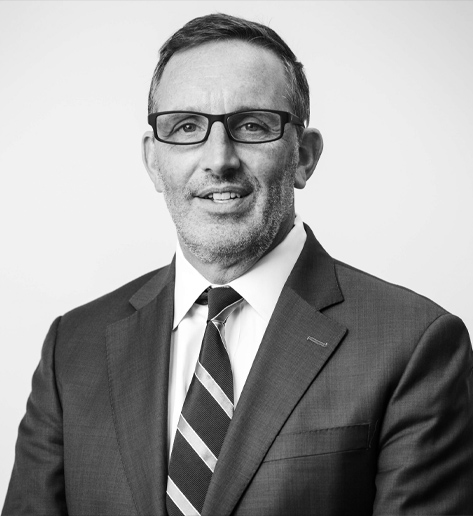 Active Member, ISG Advisory Board
"Develop success from failures. Discouragement and failure are two of the surest stepping stones to success." —Dale Carnegie
Joseph DaGrosa Jr. is the Founder and Chairman of DaGrosa Capital Partners LLC. Mr. DaGrosa has over 30 years of experience in successfully identifying and capitalizing on investment opportunities to deliver long-term value across a wide spectrum of industries including sports & entertainment, retail, food & beverage, insurance, real estate, hospitality, healthcare, and aviation. To date, Mr. DaGrosa has led investments of approximately $2 billion in capitalized transactions.
Mr. DaGrosa also serves as Chairman of a number of DCP's portfolio companies, including Kapital Football Group LLC, a soccer platform holding company that invests in controlling and influential minority stakes in top soccer clubs and academies globally, as well as Soccerex Ltd, the world's largest organizer of soccer business conferences. Mr. DaGrosa also served as Chairman of GACP Sports LLC, which acquired F.C. Girondins de Bordeaux, a first division French soccer team.
In 2019, Mr. DaGrosa co-founded Quinn Residences, a real estate trust focused on the acquisition and development of single-family home rentals in prime rental-growth cities in the U.S. Quinn Residences is one of the fastest growing companies in the single-family home rental market.
Previously, Mr. DaGrosa was Co-Founder and Senior Partner at 1848 Capital Partners LLC ("1848"), where he was responsible for all aspects of the firm's private equity investments. In 2003, Mr. DaGrosa and his partners formed Heartland Food Corp. ("Heartland"), an acquisition vehicle that acquired 248 Burger King franchises out of bankruptcy, and successfully led the turnaround and sale of Heartland to GSO Capital (now part of Blackstone). In 2008, Mr. DaGrosa co-led the acquisition of Jet Support Services Inc. ("JSSI"), the largest independent provider of warranties for maintenance on private jets in the world. Mr. DaGrosa served as Vice-Chairman and Co-Chief Investment Officer of JSSI until the sale of the company in 2020 to GTCR.
Prior to 1848, Mr. DaGrosa was a Partner at Maplewood Partners LP, a Miami-based private equity firm, where he served as Chief Administrative Partner and Co-Head of Transactions. Mr. DaGrosa began his career in 1986 at Paine Webber, Inc. in the firm's Capital Markets Division.
Mr. DaGrosa serves on the board of directors for Hoy Health LLC, Soccerex Ltd, Brazil Tower Company LP, and Global Crossing Airlines Group Inc. Previously, Mr. DaGrosa served on the board for Eastern Airlines Group Inc. and SMobile Systems, Inc. He also serves on the board of Camillus House, a non-profit organization focused on meeting the needs of Miami's homeless citizens.
Mr. DaGrosa holds a Bachelor of Science degree in Finance, Accounting and Statistics from Syracuse University.